Infotainment Displays and Navigation
Our infotainment displays and navigation systems use the best new technology to enhance the driving experience.
The human machine interface allows for drivers and passengers to get the best from their vehicle. Audio, navigation, rear seat entertainment systems, radio, driver sensing and HD locators all make travelling more enjoyable and convenient for drivers and passengers.
Android infotainment platform
Mitsubishi Electric has a long history of developing infotainment systems and has the ability to integrate any operating system. The next generation infotainment concept systems feature Android OS, with flexible multi-screen user interfaces providing a flexible and premium user experience for all vehicle occupants.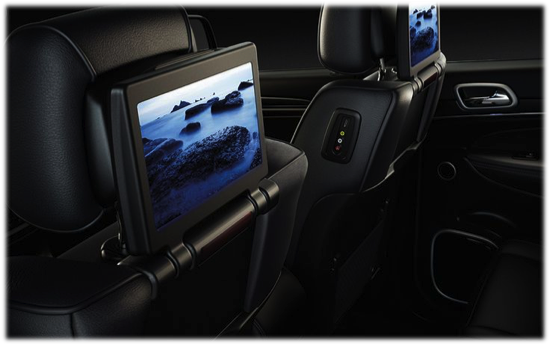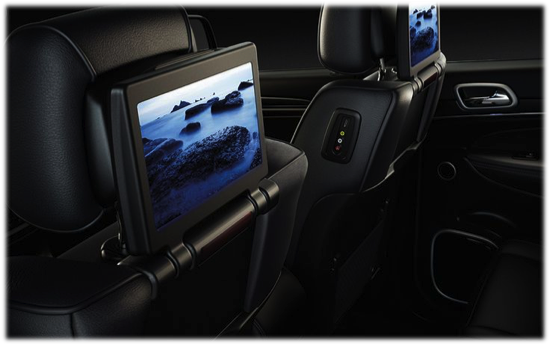 Rear seat entertainment system
Integrated rear seat entertainment systems offer multiple methods of streaming audio and video to the rear seat displays, either wirelessly via device casting technologies or via HDMI ports and USB sockets.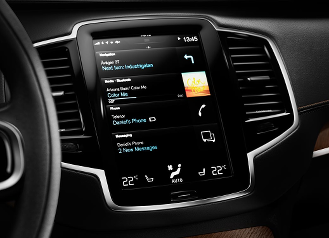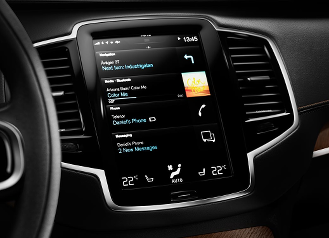 Display screens
Mitsubishi Electric has years of experience in delivering high quality, class-leading display screen solutions. Connecting to the latest display screen technologies as well as our in-house panel productions where applicable.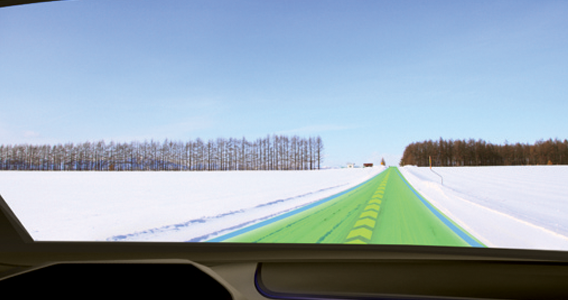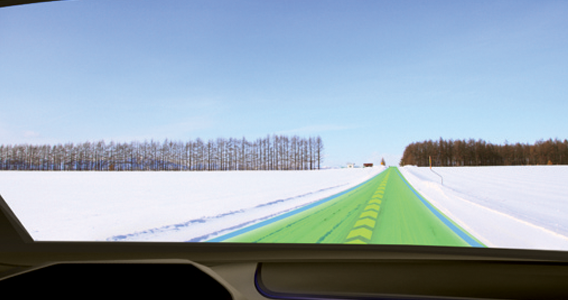 HD Locator
Our high precision high definition locator technology provides pin-point accuracy using satellites, and the Augmented Reality on the heads-up display indicates real-time lane navigation.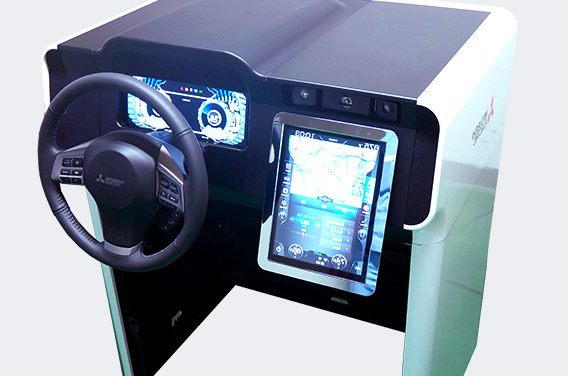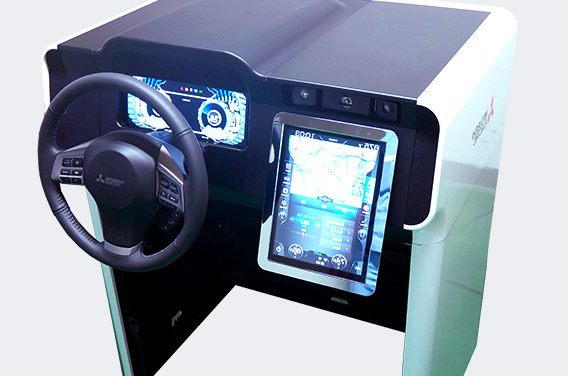 Intelligent Cockpit Platform (ICP)
Innovative consolidation and integration of electronic modules within the cockpit increase system robustness, reducing packaging complexity and weight.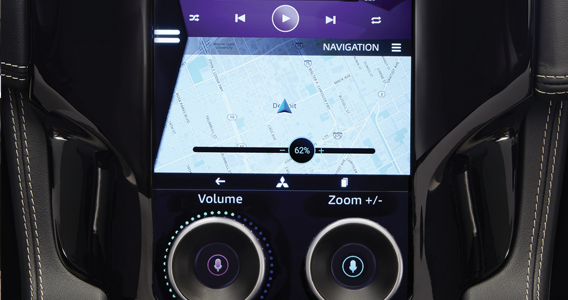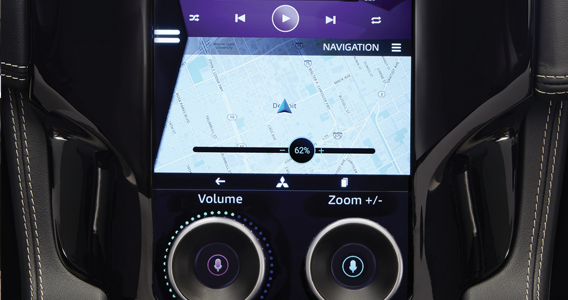 Put it There (PiT)
Screen mounted reconfigurable rotary controllers offer personalisation of infotainment systems, allowing the users to change the function of the controller through voice commands.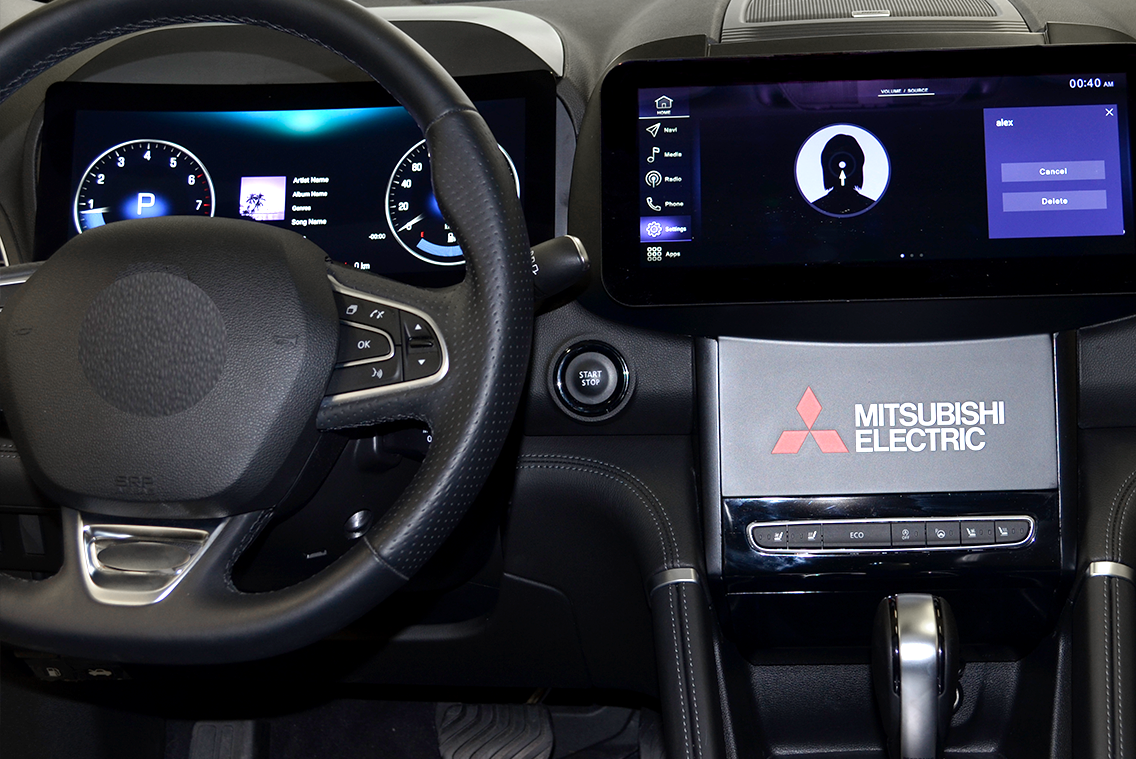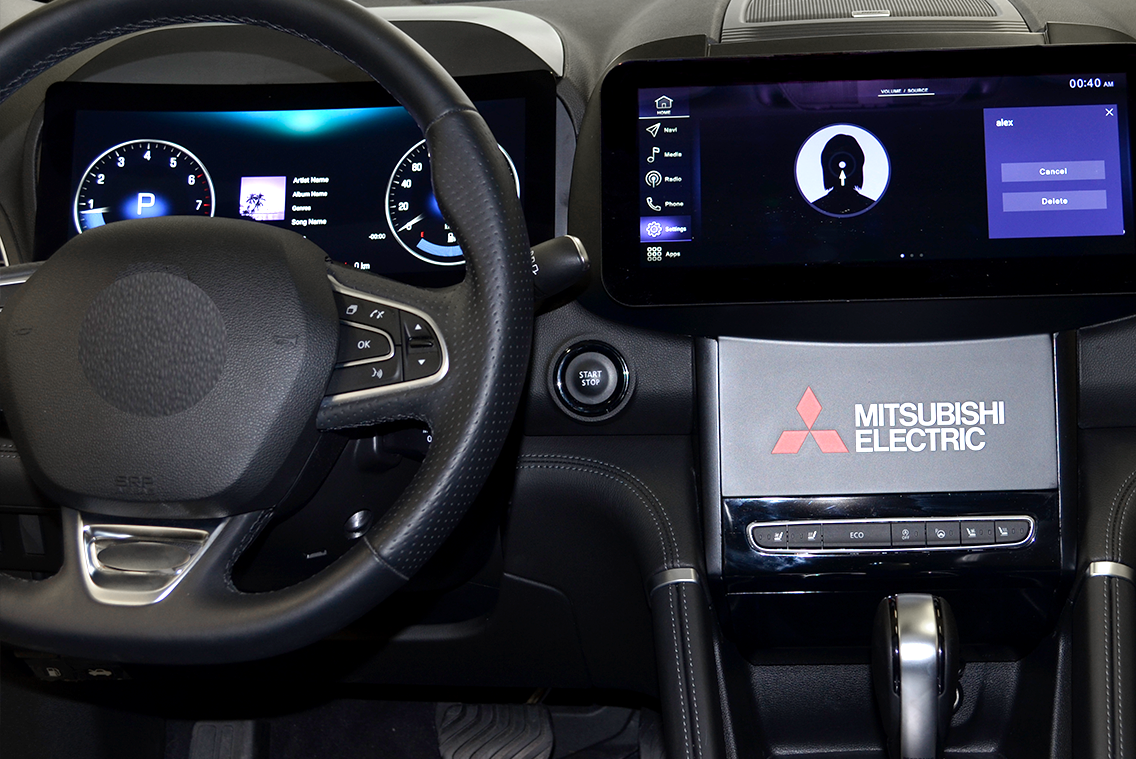 Driver Monitoring System (DMS)
Mitsubishi Electric's DMS system is an industry first in-vehicle monitoring system with a single wide-angle camera to detect both the driver and front passenger simultaneously. It can analyse the driver's face for drowsiness or distractions, and identify the face and hand gestures of the driver / front passengers, as well as make recommendations.