As we move towards a society where electric cars become the norm, Mitsubishi Electric is at the forefront of realising that vision.
We aid the design and build of electric hybrid vehicles by providing different components that include power inverters, intelligent power modules, battery management units, high-voltage chargers and EV motors. We remain focused on improved efficiency, safety, and environmental impact.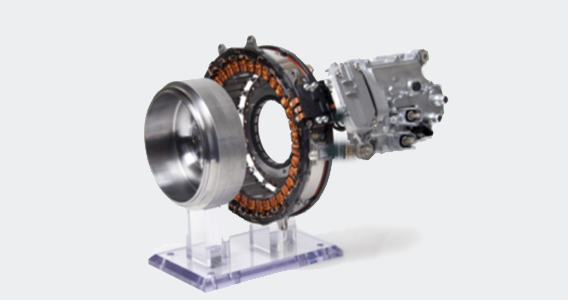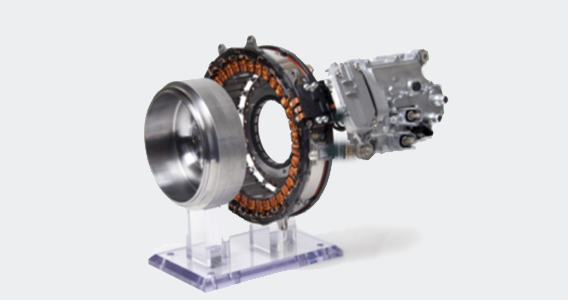 EV Motors
Mitsubishi Electric has been pioneering the inverter and power electronics for over two decades. Now we are pleased that we are pioneers in 48V technology with our EV motors being the market leaders in this technology. We strive to provide our customers with new ways to a cleaner footprint and with the electrification of vehicles becoming mainstream we are involved along each step.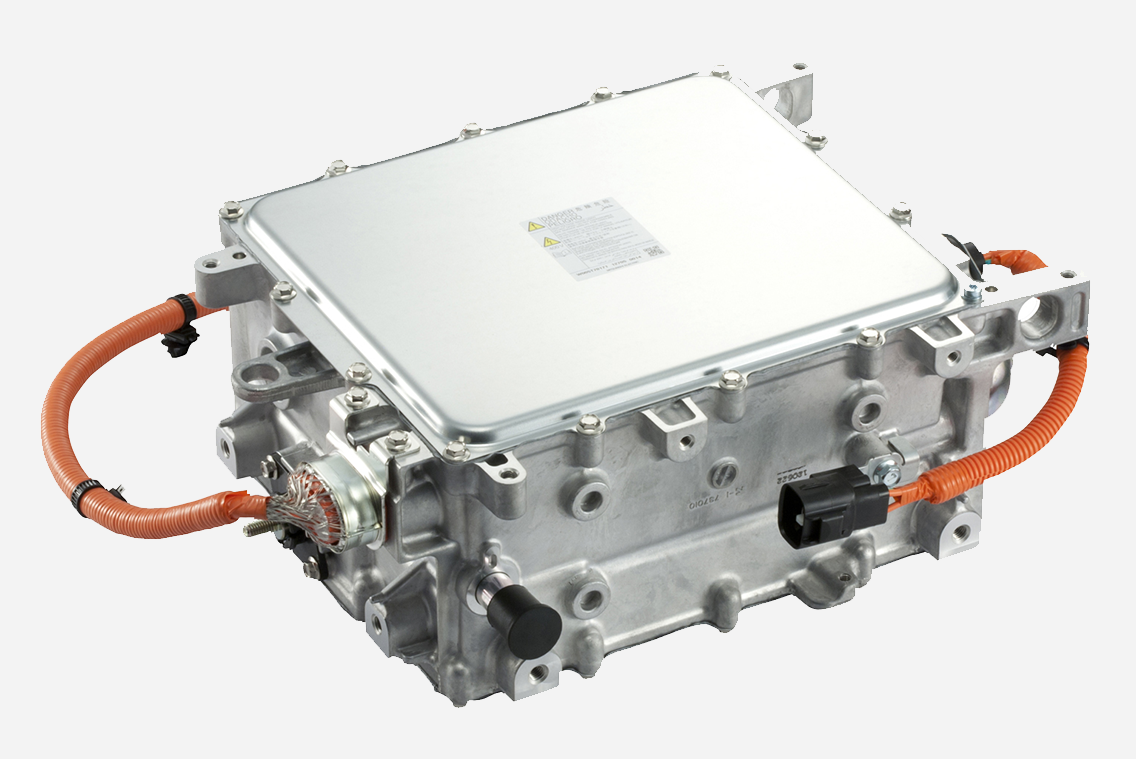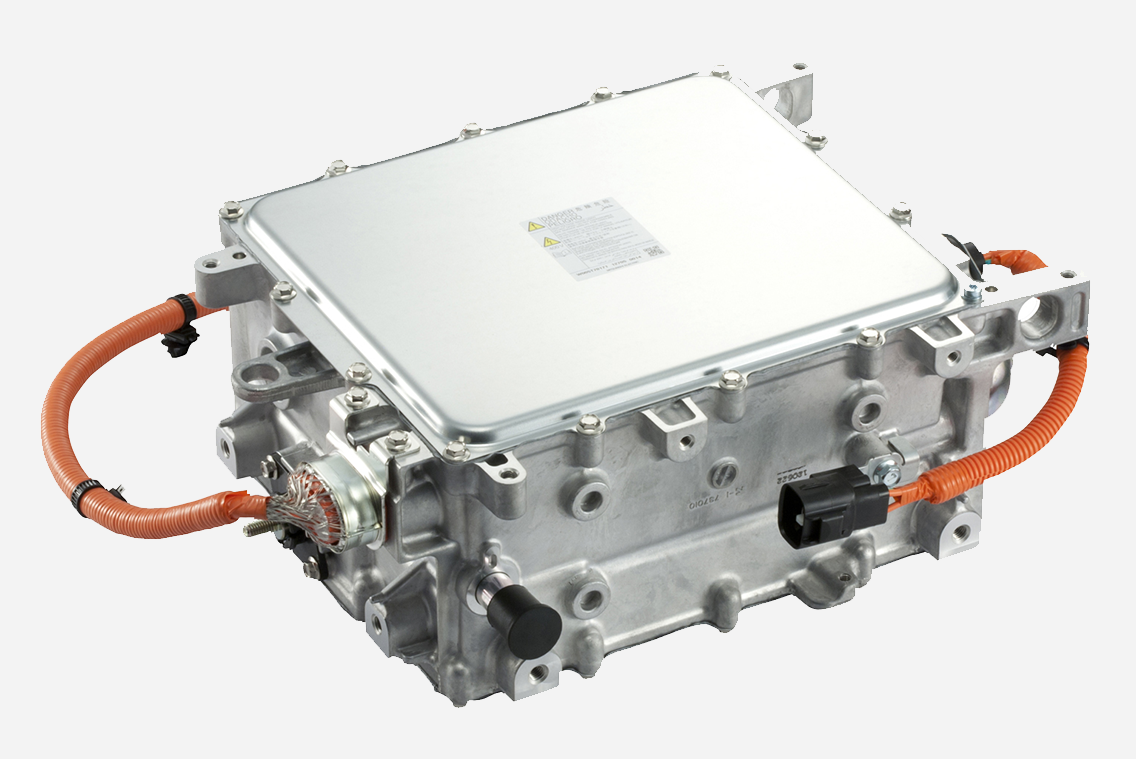 High Voltage Chargers
High voltage chargers allow the driver to charge the high-voltage battery on their electric vehicles from a commercial power supply. Mitsubishi Electric's unique power conversion circuit achieves high conversion efficiency, and includes gradational voltage control, contributing to the reduction of AC power consumption rate. Compact in size, with an optimised internal structure, the unit offers unique technologies that maximise efficiency.
Battery Management Units
The Battery Management Unit (BMU) is a control unit to monitor the status of lithium-ion battery based on voltage and temperature. Lightweight, compact, and housed in plastic, Mitsubishi's advanced and cost-effective BMUs by incorporate and utilise the expertise cultivated through powertrain ECU development, and include an advanced microcomputer and system integration.
Power Inverters
An Inverter is DC-AC power conversion unit to drive three-phase motors on electrified vehicles. The industry-leading compact and lightweight package contains a high-performance in-house power device and unique power module with low profile and high vibration resistance, as well as an IGBT drive protection circuit, high-density mounting board, and an application-specific integrated circuit.